Your Trusted Mobility Experts With 25 Years Experience
We Are Celebrating 25 Years Providing Mobility Solutions
This year Willowbrook celebrated its 25th year making innovative mobility solutions! From a small company of just four starting out in 1997 to becoming a market leader in mobility solutions, we have grown from strength to strength.
As we celebrate our 25th year, we have grown to become a market leader in the field of mobility furniture and helped over 80,000 customers to stay mobile and independent in their own homes with our range of mobility products.
FREE no-obligation home demonstration
Book
Book your FREE no obligation home demonstration to try out our products.
Choose
Choose your perfect riser recliner chair or adjustable bed and browse our huge selection of fabrics and accessories to make your life easier.
Installation
All of our furniture comes with free delivery. We'll even take away your old furniture and all packaging - you don't have to lift a finger – we take care of everything!
British manufacturing is important to support, particularly because some of the highest quality furniture is made here. When it comes to buying your next riser recliner or adjustable bed,...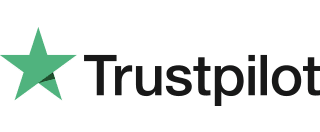 We are in our 25th year of providing innovative mobility solutions that really do make a difference in people's lives. Unlike many other providers, we are proud to be able to build your recliner chair or adjustable bed in our very own UK Factory. Improve your independence with Willowbrook.
Join Our 80,000+ Satisfied Customers Today
Ready to find out more about what Willowbrook can offer you?