Your Trusted Mobility Experts With 26 Years Experience
We believe every orthopaedic mobility chair should be luxurious.
You spend hours in your chair throughout both the good days and the bad. That's why our philosophy is all about discovering amazing comfort, support and total relaxation.
A good day starts with a good night's sleep.
This is where our extensive 26 years and market-leading adjustable beds can help. We're passionate about producing the highest quality electric orthopaedic beds, all lovingly hand-built in our factory.
Free no-obligation
Home Demonstration
Book a Home Demonstration
Book your FREE no obligation home demonstration to try out our products.
Choose your specifications
Choose your perfect riser recliner chair or adjustable bed and browse our huge selection of fabrics and accessories to make your life easier.

Delivery & Installation
All of our furniture comes with free delivery. We'll even take away your old furniture and all packaging - you don't have to lift a finger – we take care of everything!
Do you have a mobility issue that now makes exercise rather difficult? There are a number of simple and fun ways you can incorporate exercise into your daily routine,...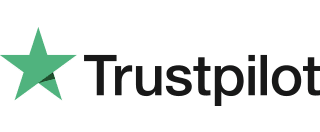 We are in our 26th year of providing innovative mobility solutions that really do make a difference in people's lives. Unlike many other providers, we are proud to be able to build your recliner chair or adjustable bed in our very own UK Factory. Improve your independence with Willowbrook.
Join Our 80,000+ Satisfied Customers Today
Ready to find out more about what
Willowbrook can offer you?