How a Riser Recliner Chair is Made

Would you like to see how a Riser Recliner Chair is made? From springs to seat cushions, we take you behind the scenes to explore the clever way our recliners are made.
So, how is a Riser Recliner Chair is made?
A Willowbrook Riser Recliner chair is made by craftsmen and provides back support with correctly positioned armrests to cushion your body shape at rest.
Having the right support can help with back and neck ache as well as ease arthritic pain. Swollen and stiff joints can also benefit from the improved circulation that relaxing with your feet up can bring.
Designed to provide exceptional comfort and support for your back and legs, all Willowbrook recliners are made to help provide temporary positional relief from aching muscles and stiff joints.
Watch How a Riser Recliner is Made at Willowbrook:
Unlike some other companies, we're proud to have our very own British factory. This means you deal directly with us and can benefit from huge savings!
With a Willowbrook Riser Recliner Chair you can be assured that you are receiving a chair that has been made to the highest of standards, inside and out.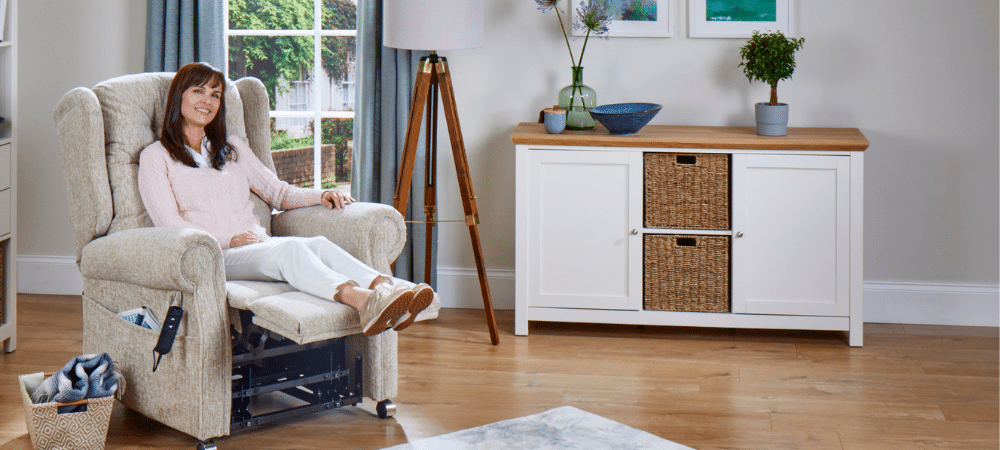 Did you know that sleep can be a natural pain reliever for your arthritis? If you suffer from pain, tiredness or swelling investing in an adjustable bed can relieve...