What is the Best Furniture For Arthritis Sufferers?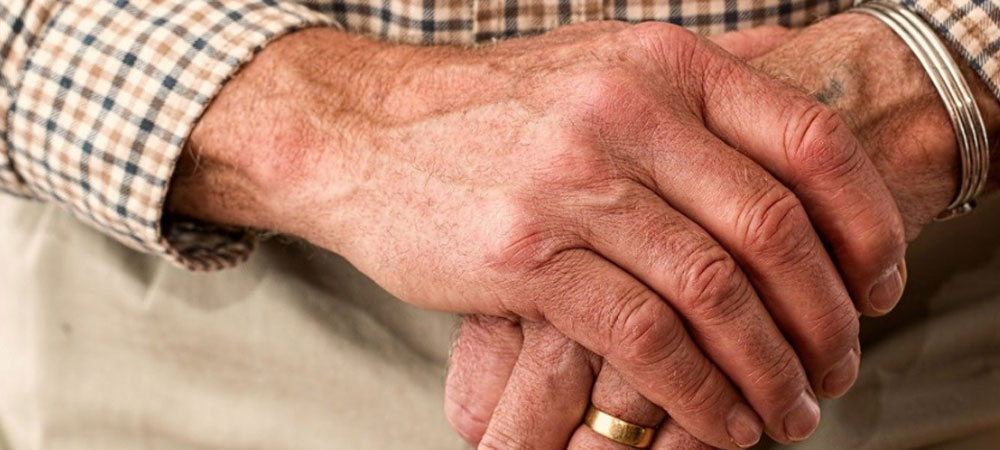 What is the Best Furniture For Arthritis Sufferers?
If you suffer from Arthritis pain, everyday activities such as sleeping, sitting, and relaxing can start to make you feel uncomfortable after a while. One way to overcome this is to invest in correctly fitted mobility furniture. But what is the best furniture for Arthritis sufferers?
What is Arthritis?
Firstly, it's important to understand what Arthritis is.
Arthritis is a term used to describe a broad range of conditions causing pain, swelling, and stiffness in your joints.
There are hundreds of types of arthritis. Whilst it is commonly associated with older people, it affects people of all ages, genders, and races.
What Causes Arthritis Pain?
Currently, there is no single known cause of arthritis pain. It is thought that it can be caused by a variety of factors which can include:
Genetics
Injury
Smoking
Infection
What are the Symptoms of Arthritis Pain?
Whilst the symptoms you experience will vary by your type of arthritis, you will be likely to experience one or more of the below symptoms:
Joint pain, tenderness, and stiffness
Inflammation in and around your joints
Limited mobility of your joints
Weakness and muscle wasting
Do I have the right mobility furniture for Arthritis Pain?
If you have arthritis, it is essential to choose the right mobility furniture to suit your needs.
The two rooms you spend the majority of your time in are your living room and bedroom. You should consider:
Are you finding it difficult to get in and out of your chair or sofa?
Do you get more aches and pains after you've been sitting for a while?
To feel more comfortable do you have to use extra cushions on your chair or bed to support you ?
Do you toss and turn in bed trying to get into the best position for sleep?
If you answered yes to any of the above questions, then you should think about getting a riser recliner or adjustable bed that's properly designed for your needs.
What is the Best Furniture for Arthritis Sufferers?
The best armchair for Arthritis:
If you suffer from any of the Arthritis symptoms we've mentioned above, a riser recliner chair could help:
Adjustable Beds Can Help You Sleep In Comfort
If you suffer from Arthritis, Willowbrook adjustable beds make it easier to get comfortable.
So rather than you moving your body to suit the bed, your bed will move to suit you – giving you a sleeping position, that will correctly support your body and spine.
The ability to adapt your mattress position to support you in all the right places gives an incredible boost to your well-being and quality of sleep:
Side sleeping- Contoured positioning for a relaxing rest.
By adjusting your bed, the spine can stay aligned to alleviate pressure on the hips. This position provides greater comfort for those who prefer to sleep on their side.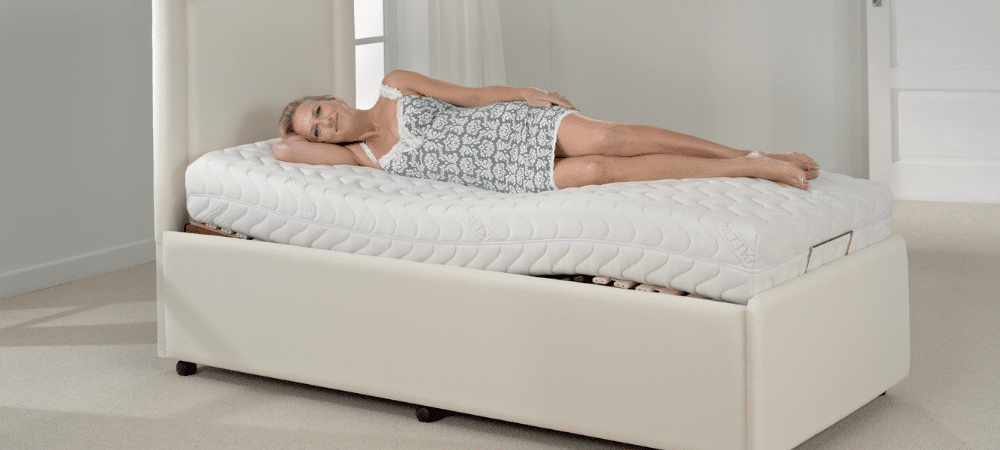 Feet raised- Simply put your feet up and relax.
For those troubled by aches and pains, raising the foot section of the bed can help you to enjoy temporary positional relief – perfect for relaxing after walking or standing around all day.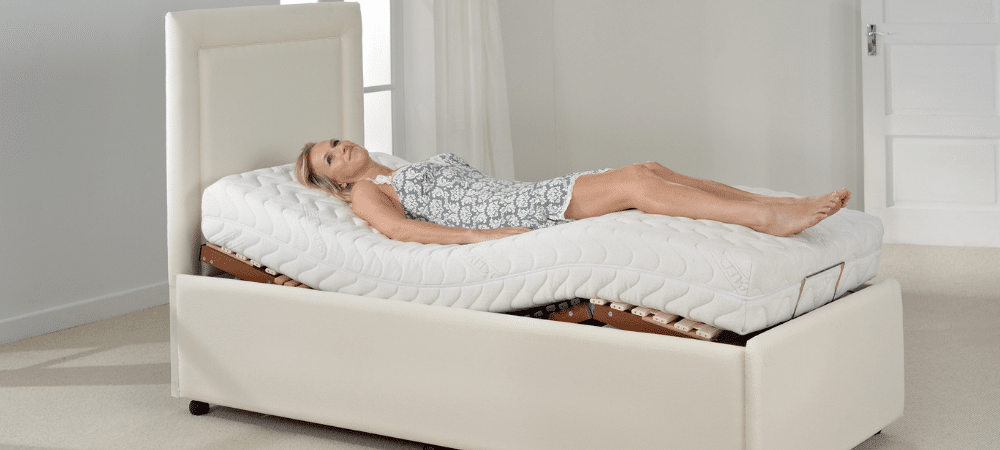 Sleep contour- Contoured positioning for a relaxing rest.
Your spine is curved, yet a traditional bed is flat. By adjusting the bed, the common foetal position can be assumed when lying on your back; this means the body is totally and evenly supported.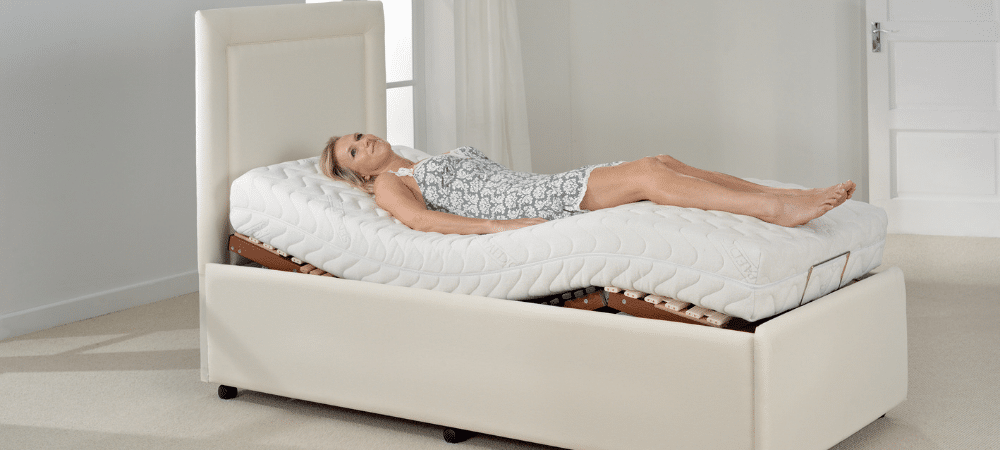 Head and feet raised- for easy resting through the day.
An ideal position for relaxed reading or watching television, this position also makes it easier to get in and out of bed.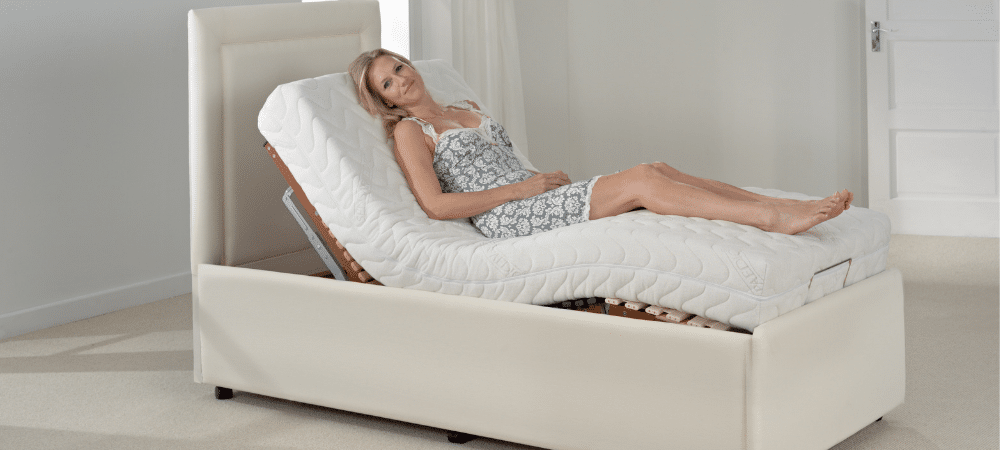 What should I look for when Choosing the Best Furniture For Arthritis Sufferers?
Made To Measure
Everyone is slightly different, so make sure that your mobility furniture is hand-built – one size does not fit all, and something from a standard production line might not be suitable to your individual needs.
British made chairs and beds also have a very good reputation for quality and craftsmanship. It can help a lot if you have been seen by a comfort consultant who would be able to give you personal advice, usually in the comfort of your own home.
You should check that your chair and bed will be as tailor-made as possible. That's why Willowbrook hand-build our chairs and beds in the UK, and arrange no-obligation personal consultations, so you can get a really comfortable supportive chair.
Can you 'upgrade' your furniture?
When looking for the best furniture for Arthritis, you should look for furniture that comes with quality accessories to make your day pass smoothly and comfortably.
From additional head cushions and arm covers to reading lamps, good mobility furniture for arthritis should come with accessories.
At Willowbrook, there is also an in-built heating option with our riser recliners, as well as built-in massage system for complete relaxation and comfort – you can enjoy either a full body or concentrated massage on one of five specific areas. It's very popular. You can find out more by clicking here.
Storage is also available on our riser recliners, with pockets and even a convenient new storage armrest for essentials.
Other Factors To Consider
Ensure you have enough space to move easily between furniture
Choose lever handles rather than knobs, which can be difficult to turn
Store items you regularly use inline with the middle of your body to prevent unnecessary strain
Secure loose carpets that could be a tripping hazard
How Can I Find Out More About The Best Furniture For Arthritis Sufferers?
So there you have it – some sound advice on what to look for when finding the best furniture for arthritis sufferers.
If you are experiencing difficulties getting in and out of your chair or struggling to get comfortable in bed, you could find that a new riser recliner or adjustable bed will make life a lot easier.
With 50% off selected items in our range, there really has never been a better time to start your search. Get in touch today on 0800 854330 to find out more.
Did you know that sleep can be a natural pain reliever for your arthritis? If you suffer from pain, tiredness or swelling investing in an adjustable bed can relieve...