Why Is Chair Posture Important For The Elderly?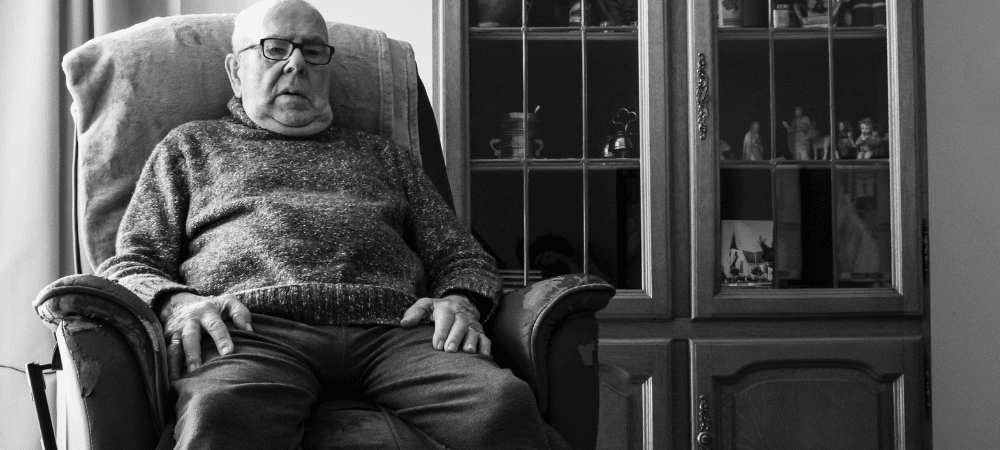 You're never too old to start thinking about your posture. It is widely known that bad posture can affect people of all ages, shapes and sizes, but the problems it causes really begin to appear in later life. Explore the reasons why the correct chair posture is so important for the elderly.
Why Is Chair Posture Important?
As Mum always said, "don't slouch!". Many people are aware of the importance of good chair posture, but what actually is it?
Simply put, good chair posture means that key parts of your body are aligned and supported to the right muscle tension whilst seated. For the elderly sitting with the correct posture is important because: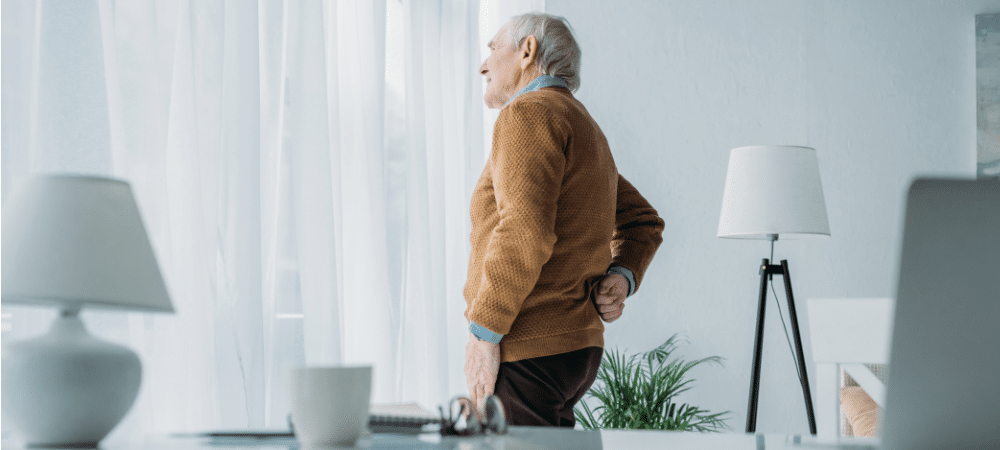 Problems With Poor Chair Posture
A recent study by the NHS found that adults aged 65 and over spend an average of 10 hours or more each day sitting down.
When you don't have a correctly fitted chair for this amount of time, you put yourself at risk of a number of problems. These problems can build up over time and turn into a recurring nuisance in day-to-day life including:
Increased Aches & Pains
Sitting with poor posture puts additional pressure on the muscles in your back. This makes them have to work over time to keep you aligned. This can lead to spine degeneration including Osteoporosis and Osteoarthritis.

Higher Risk of Falls
Falls are the top cause of injury amongst older people. Falls can not only lead to injury but have a knock on affect on confidence and mental well-being as well. Being more aware of your posture leads to better balance and a reduced chance of falling.
Digestive Issues
Poor posture leads to slouching. When eating, slouching compresses your digestive organs inhibiting digestion. Other organs, such as the bladder can also become weaker over time because of the additional weight they are supporting.
Reduced Blood Circulation
Good blood circulation is vital for ensuring your organs have the nutrients it needs to carry out their functions efficiently. Poor posture leads to poor circulation (especially if you cross your legs) as your blood can't move properly around your body.
Breathing Issues
Try taking a deep breath while you are slouched. Next, take one while you are sat upright with your chest forward and shoulders back. Quite a difference, isn't there? Over time, poor posture restricts your chest causing problems with breathing.
What is the Best Chair For Improving Chair Posture?
To overcome the above problems, it's crucial that we use furniture that meets our specific needs and requirements as we age.
A correctly fitted riser recliner chair, for instance, can make all the difference when it comes to improving posture. Here's how:
1. Handmade to your exact requirements
Firstly, each element of a Willowbrook riser recliner is made-to-measure.
To help you sit comfortably and with the correct posture, Willowbrook chairs are built around your needs, and we take every little detail into consideration to make you as relaxed and supported as possible.
The result is a completely bespoke product for you, which ensures you are sat comfortably with the correct posture: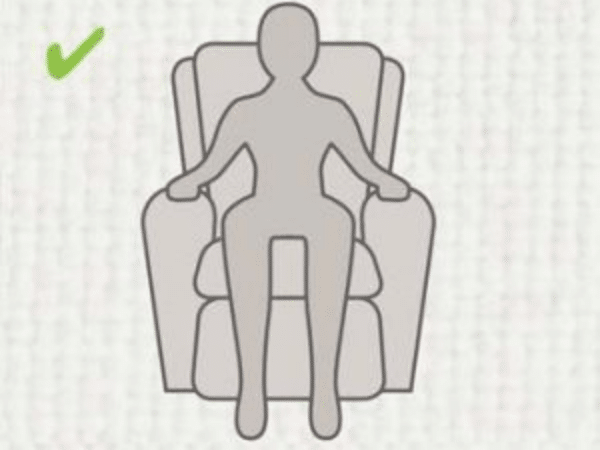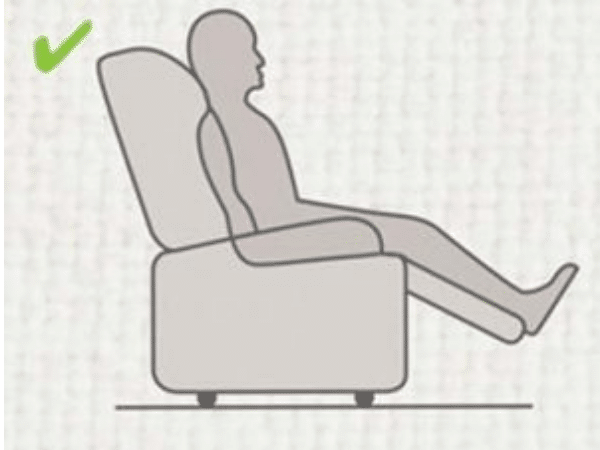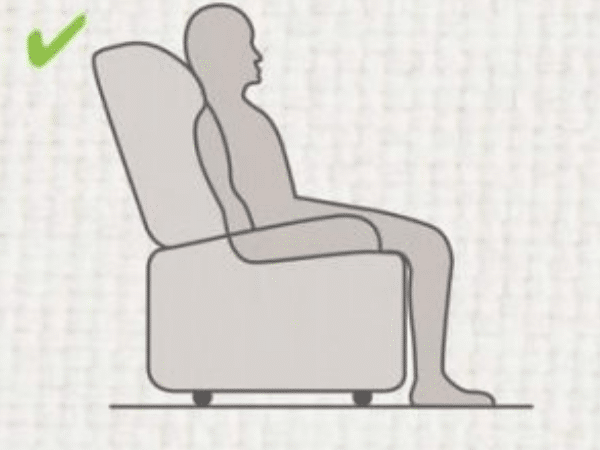 2. Even Distribution of Weight
Secondly, Willowbrook riser recliners help improve posture by taking the weight off your back and spreading weight more evenly.
On standard chairs, you are forced to sit up straight, with your back taking the majority of the weight. With a riser recliner, your body is lying down. This allows your spine to rest in a comfortable position, allowing you to feel more relaxed and sit more comfortably for longer.
3. Supportive Cushioning
Thirdly, with the right supportive cushioning, Willowbrook riser recliners are extremely comfortable and ideal if you will be sitting in your chair for long periods of time.
Chairs with high back cushioning that reach the neck offer the highest level of support. We offer a wide range of riser recliner chairs that support the neck and back, as well as a variety of back styles to ensure the correct posture while seated.
Our deep filled back cushions provide maximum postural support making them ideal for anyone with back pain or aching joints.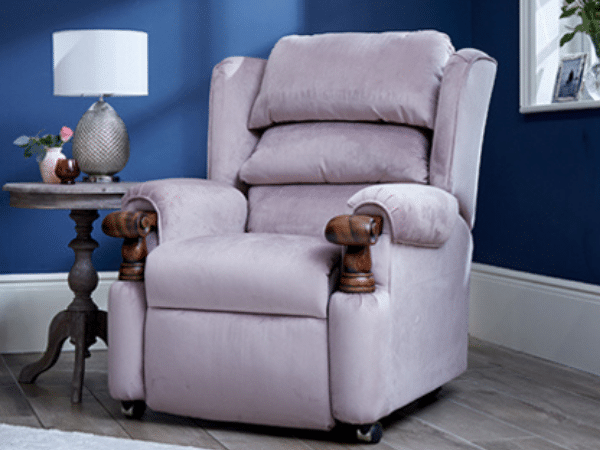 4. Variety is Key
Finally, have you ever noticed that even the most comfortable seat can start to feel uncomfortable after a few hours?
Changing position can not only help to reduce pressure but can overcome stiffness and restlessness too.
That's where a riser recliner can help. By putting your feet up and reclining the back section slightly, this will take the weight and strain off your lower legs and feet. Our recliners are versatile to, able to fully recline in to a resting position (perfect for a snooze!).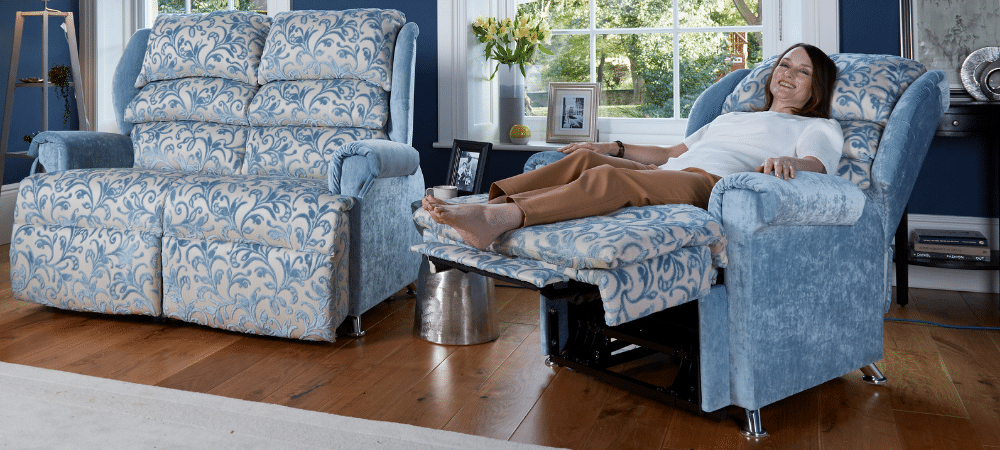 Chair Posture - A Case Study
Mr Banjara, 70, approached Willowbrook after suffering from the effects of poor posture:
"At 6 foot 5, I have been experiencing back problem for several months. I have always just fitted into normal chairs and not been greatly troubled until now. I decided to have a chair made to fit me.
Willowbrook sent a Salesman round with a sample chair, he then measured my legs, back, shoulders and neck and assured me that the created chair would be perfect for me. The salesman was personable and not too pushy, we agreed on what was required, there were numerous patterns and materials on offer.
As promised the chair arrived some three weeks later and is excellent, my back problems abated after a week or so and I am delighted with the product."
If you are experiencing difficulties related to poor posture, as Mr Banjara did, you could find that a new riser recliner will make life a lot more comfortable.
Get in Touch
If you would like to find out how a Willowbrook Riser Recliner could help improve your posture while seated, get in touch with our friendly team today.
The best way to discover the benefits of the right recliner is to experience the quality for yourself – in the comfort of your own home. During our contactless home demonstration, you'll get the opportunity to try all the chair features, browse our extensive range of fabrics and discover our selection of ingenious accessories to make your life easier.
Request a free brochure so that you can see the full range on offer.

Did you know that sleep can be a natural pain reliever for your arthritis? If you suffer from pain, tiredness or swelling investing in an adjustable bed can relieve...