How To Buy The Best Riser Recliner Chair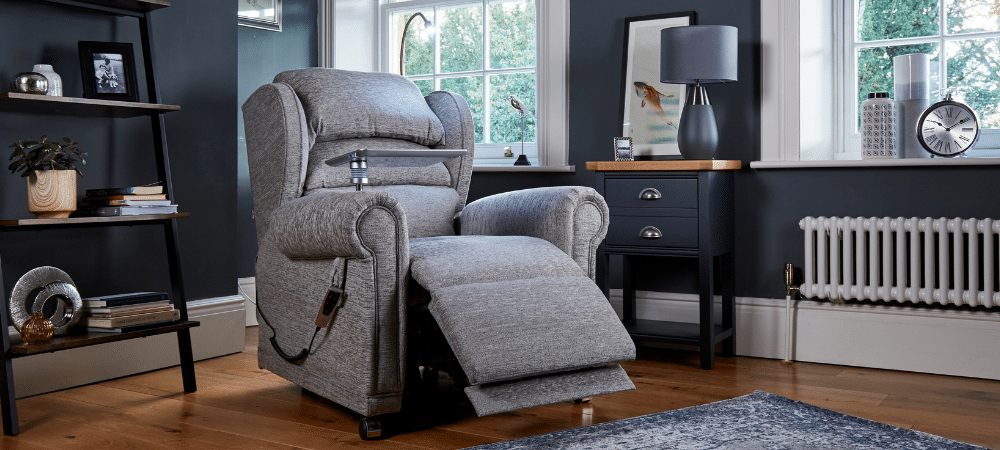 By following this simple guide, you can sit back and relax, safe in the knowledge that you'll make a well informed decision when choosing the best riser recliner chair for your needs. 
With so many riser recliner chair options to choose from today, it can be hard to know how to buy the best riser recliner chair.
How do I know when I need a riser recliner chair?
As you age, it can make life that little bit harder for you to move around and complete your day-to-day routines. Something as simple as getting in and out of a chair can become a daunting task. A riser recliner armchair will be helpful if you:

Using a riser recliner instead of your usual armchair can greatly reduce or even eliminate the difficulty with getting in and out of a chair. This is because riser recliners effortlessly assist you with the simple touch of a button.
Not only does using a riser chair ease the strain put on your joints and muscles but it greatly reduces the risk of slipping or falling and therefore creates a much safer environment for you.
Relax when choosing the best riser recliner chair
If you are beginning your search for the best riser recliner chair but are worried about where to start, then we would firstly recommend you consider your budget. You will find that making an early decision on your budget will allow you to concentrate your search, making your decision easier to make. You should then consider the following:
Custom made or non-custom made chair?
When trying to find the best riser recliner chair for your needs you can choose between 2 options:
Non custom made: One size chair fits all. This is preferable if you have a tighter budget.
Custom made (recommended): These chairs are specifically made around your exact measurements because everyone is different.
Although these chairs can be slightly more expensive, they will provide much greater support, comfort and ease of use and also generally last longer periods of time too.
Single Motor or Dual Motor Chair?
Single Motor: These riser recliners are controlled by one motor, which works by lowering the backrest and raising the footrest at the same time. This is great for putting you into a comfortable relaxing position, which can help to relieve back pain. Single motor riser recliner chairs are ideal if you plan on using the chair for general sitting activities but would also like the flexibility to lie back and sleep.

Riser recliner chair Accessories
Once you've chosen your perfect riser recliner chair, you may want to consider personalising it further with one or more optional extras or accessories. Ask yourself the following questions:
Would you benefit from a built in massage system to help ease your aches and pains?
Do you enjoy reading in your recliner and would a light attachment be helpful for you?
Would pockets on either side of your recliner help store everything you need close to hand?
Would you like a specialist cleaning kit for your riser recliner to ensure it always looks as good as new?

Payment options available when purchasing a riser recliner chair
There are a number of payment options available when purchasing a riser recliner chair. These commonly include payment via card, cheque, cash or loan.
In some cases, if you are disabled or have a specific mobility problem that you need specialist equipment to live independently, you may qualify for VAT exemption. Further information about this can be found on the HMRC website.
What aftercare is provided once you've purchased your riser recliner chair?
It is important to think about the service that you will receive after the sale has completed. Before you commit to purchasing, confirm what guarantee comes with your riser recliner chair.
If you are not offered a very long guarantee, you should question the quality of the product. It is also worth enquiring about what support is available for you should anything go wrong with your riser recliner after the guarantee finishes.
Like some help in finding your perfect riser recliner chair? Or need some further free advice? Call our friendly team on 0800 854330
Did you know that sleep can be a natural pain reliever for your arthritis? If you suffer from pain, tiredness or swelling investing in an adjustable bed can relieve...